Have you ever wondered why God allows certain people to prosper and others to fail? I know I have. I have been guilty once or twice of thinking that certain people should or should not be prospering because of the things that I see in them, such as: they're kind hearted, they're smart, they serve God, they're talented OR they lack talent, they have a horrible attitude, they are mean, they don't listen to authority, they don't serve God, and the list goes on and on. However, today's reading showed me that we all have our journey as God draws us unto him by making us go through vastly different situations (Jesus said before his death, "The time for judging this world has come, when Satan, the ruler of this world, will be cast out. And when I am lifted up from the earth, I will draw everyone to myself" John 12:31-32).
Nebuchadnezzar (I'll call him Nebby for short because I can't continue to retype all of that!) and David are prime examples of this. Most people think of David as a spiritual icon and Nebby as a sort of "Wicked King of the West". But let's examine some similarities between them:
·

Was respected and feared in his territories and the surrounding ones- everyone except 3 feared him so that they bowed to his idols
·

Was a dreamer- God showed him a dream to portend of his future
·

Overcame many enemies-destroyed the temple in Jerusalem, etc.
·

Had advisers and cronies- Daniel, Shadrach, Mesach, Abednego
·

Had multiple wives/women- Amyitis and more
·

Disobeyed God- obviously…
·

Was a king-took over Saul's throne
·

Was respected and feared in his territories and the surrounding ones- people literally sung his praises
·

Was a dreamer- aspired to have a legacy
·

Overcame many enemies- killed thousands!
·

Had advisers and cronies- Absalom, Joab, etc.
·

Had multiple wives/women-Bathsheba, Ahinoam, etc.
·

Disobeyed God-again, obviously…
Really, these two are a lot alike, even in their faults. They had different paths to the Lord, though. David was raised to honor God from his youth, while Nebby did not learn of and accept God until later in his life. God made himself apparent to Nebby and "at the end of the time[b] I, Nebuchadnezzar, lifted my eyes to heaven, and my understanding returned to me; and I blessed the Most High and praised and honored Him who lives forever" (2 Samuel 8:34).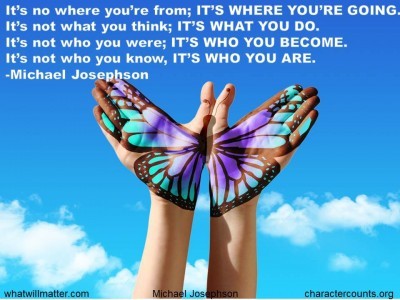 This just goes to show that we all go through things in life and we all have our distinct journeys, and later stories to tell, about our lives. After reading this, I know that I won't be so quick to form my own opinion God's treatment of people, because at the end of the day, he is drawing us ALL unto him. And despite our shortcomings, if we accept him as David and Nebby did, we WILL see Heaven. Remember, it's not about how you get there, just get there!
"
For the Lord your God is a merciful God; he will not abandon you or destroy you or forget the solemn covenant he made with your ancestors." Deuteronomy 4:31